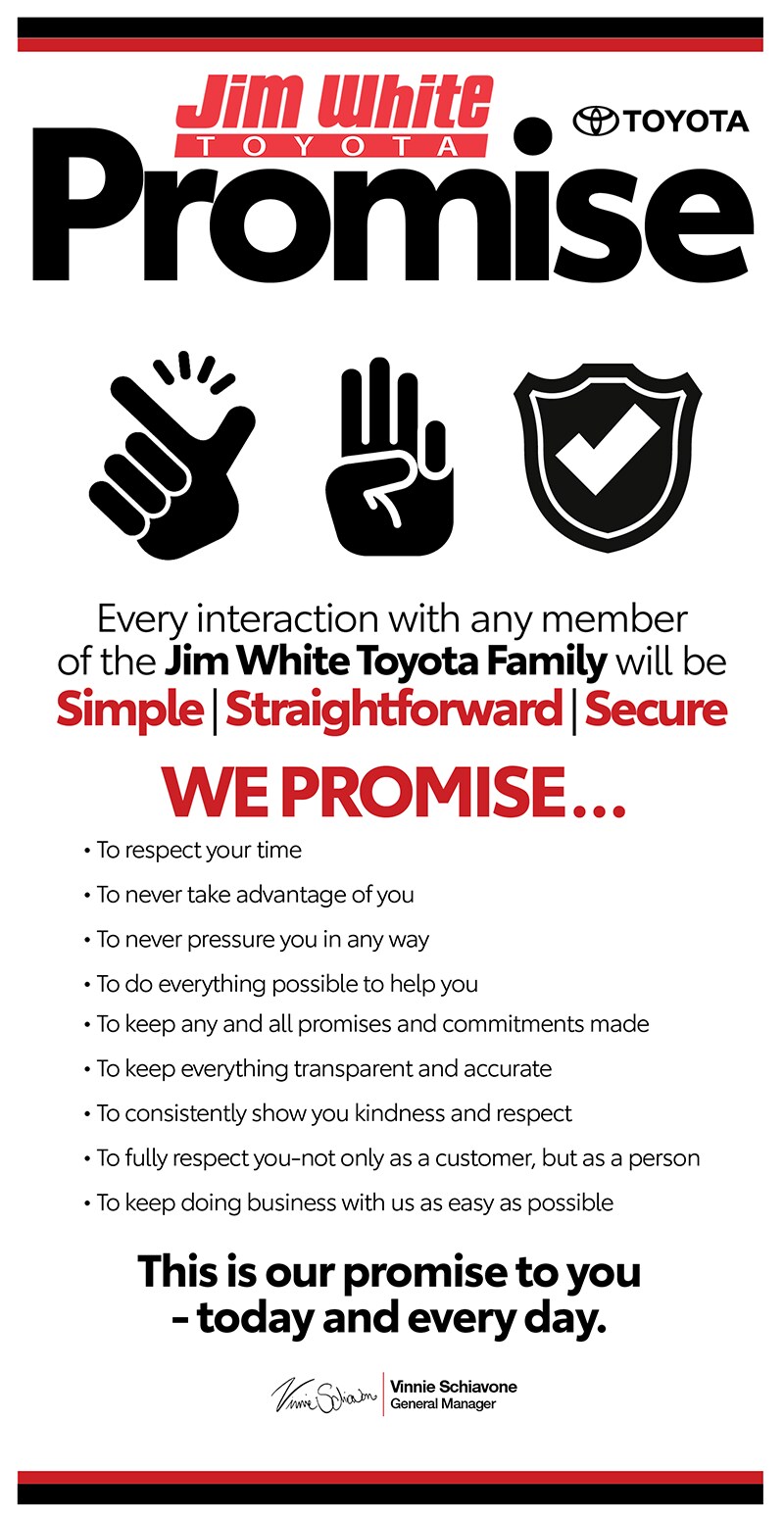 Questions About The
Jim White Toyota Promise? Please Complete The Form Below
OR CALL 888-481-5036
* Indicates a required field
We know buying a vehicle and having your car serviced can be incredibly stressful. Jim White Toyota wants to make these experiences easy and even enjoyable! The best place to start is by presenting the Jim White Toyota Promise from the beginning...
The Jim White Toyota Promise begins with promising every interaction with us will be simple, straightforward and secure. We also promise to be respectful to you and of your time.  As it has always been with Jim White Toyota, we will be transparent and never pressure you.  Jim White Toyota promises this to every guest, every day.
Come experience the new way of working with a dealership!  We look forward to servicing you at Jim White Toyota.